PRINTING SERVICES
Gerlach's Connecticut barn houses an 800 sq ft darkroom equipped with Cole Weston's Saltzman enlarger and capable of producing mural sized prints in a variety of historical printing processes including platinum, carbon, albumen and silver gelatin. In addition to full service archival printing of photographs and portfolios, clients are welcome to stay in a private apartment while they use the fully equipped darkroom to print with Gerlach's oversight. Alternatively, the darkroom is available for rental for independent use to established clients.
Darkroom Rental
Established clients are welcome to work independently in a variety of processes with access to chemistry, studio space, and housing on site.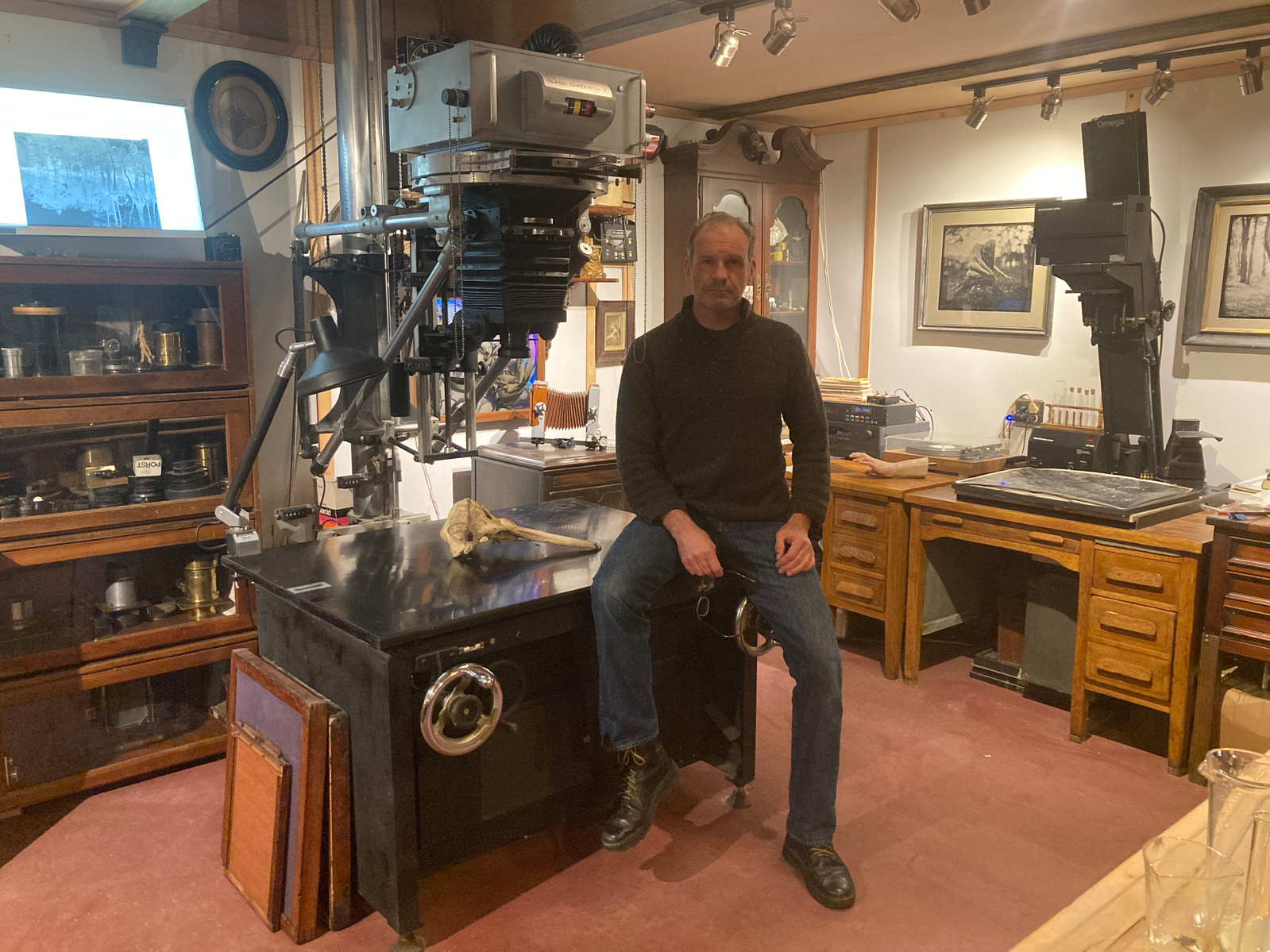 Mural Sized Prints
Print side-by-side with Gerlach in his professionally equipped darkroom to achieve greater outcomes with your negatives.
Master Printer and Conservator
Gerlach's meticulous craftsmanship and technical expertise applied to your archive.